The 12V DC 1W Mini LED Fiber Optic Illuminator is a separate unit which contains the lamp or LED module as light source, and any additional control parts for special lighting effects such as remote controller for color-changing, pulsing or twinkling to provide the illumination for a fiber optic lighting system.
The BIC range of LED Fiber Optic Illuminators use the latest technology to provide high light output combined with small unit size and very cool and quiet running.The power consumption of LED modules is much lower than either tungsten halogen or metal halide lamps . This means vastly reduced CO2 emissions and much lower running costs. Connecting a LED light source with any fibre optic installation is the most environmentally friendly and sustainable option available.
Parameter:
Work voltage: DC 12V
Power:1W
Light Color: White/Blue/Green/Red/Pink/Yellow/Ice Blue (CREE chip)
Remote: No, can be equipped as per request
Shell material:Aluminum
Diameter of connector: Ø3mm~Ø7mm
Lifetime: Over 50,000 hours
Power Cord Length: 420 mm(can be customized)
Weight: 0.02 kg
Reference Photos: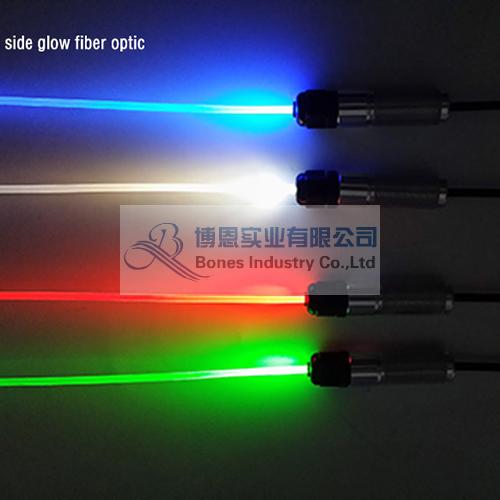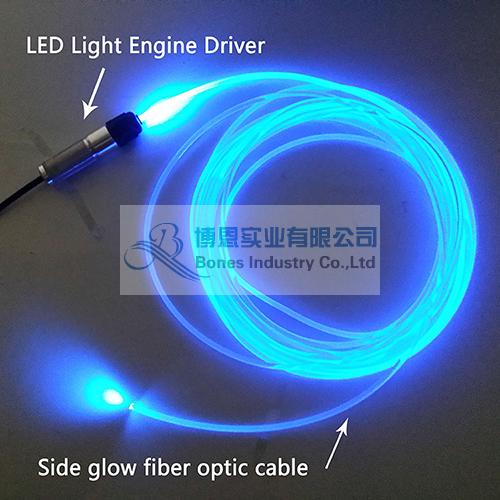 Packaging accessories:
1x 1w fiber optic light illuminator
Besides the standard items, customized items available. Please feel free to contact us.